OSP Real Estate

is a versatile Responsive Joomla template for Real Estate Websites.

OSP Real Estate

also supports RTL Language Layouts and especially it is designed to use with OS Property extension.

With no exception, OSP Real estate is built on the powerful T3 Framework making it a fully responsive Joomla template at default, having all the great features T3 Framework has including ThemeMagic and Layout Configuration tool.

OSP Real Estate

comes in 6 color schemes.

The quickstart version of template includes OS Property latest version (3.14.0), Joomla 3.8.10 and T3 Plugin 2.7.1


FRAMEWORK:


T3-Framework

FEATURES:

Clean & Modern Design
Responsive HTML5 + CSS3 Design
Cross-browser compatible
Easy to customize

Integrate with OS Property

COMPATIBLE BROWSERS:

IE9, Firefox, Safari, Opera, Chrome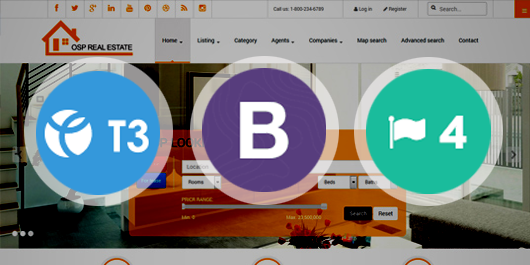 Built on the latest T3 Framework compatible with Bootstrap 3
The robust Joomla template framework - T3 Framework is powerful yet flexible, with Bootstrap 3 at core. With T3 Framework, you can easily customize most of OSP Real Estate CSS properties using ThemeMagic in real-time without the need to go too deep into the code along with endless fascinating features.
Fully responsive design
OSP Real Estate is fully responsive Joomla template and looks amazing on smartphones, tablets, and desktops, thanks to T3 Framework.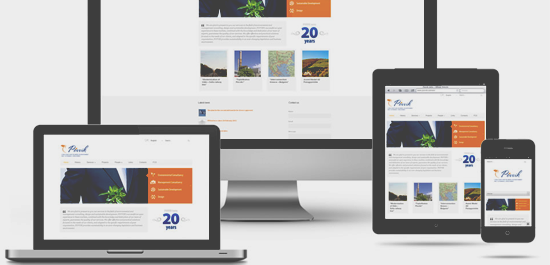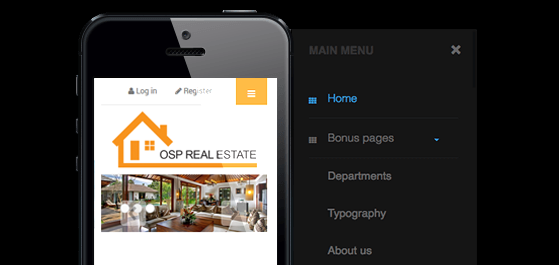 Megamenu and Off-Canvas menu
OSP Real Estate supports both Megamenu navigation system on desktop and Off-Canvas menu on mobile and tablet devices. Having a great organized menu navigation system assures your customers to be able to find what they are looking for
Right To Left Language Layout
With the power of T3 Framework, OSP Real Estate is also friendly with the RTL language layout. This feature is available in version 1.1.0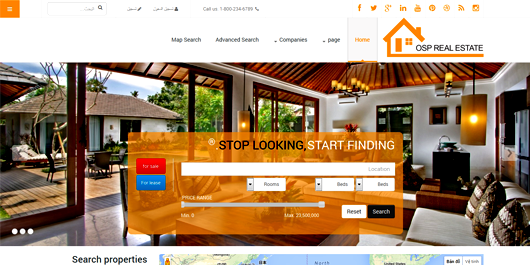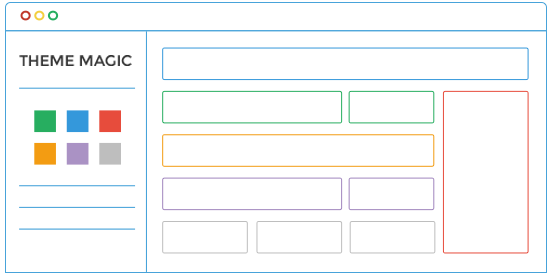 Customizable friendly & 5 colors by default
OSP Real Estate is highly customizable: from its flexible layout system to the real time customization tool - ThemeMagic. All are available in OSP Real Estate. If you would like to go all out and fancy, OSP Real Estate will be your best friend.
Apart from the default color - Orange, this elegant Joomla template also came with 4 other colors including: Green, Red, Blue,Pink and Teal.
OSP Real Estate template - Installation instruction
= Version 9.7  =
         * Released on 26th April 2017: Update to work with OS Property 3.11.0, Joomla 3.7 and T3 plugin 2.9.3
= Version 9.6  =
         * Released on 26th May 2016: Update to work with OS Property 2.9.8
= Version 9.3  =
         * Released on 14th October 2015: Update to work with OS Property 2.9.2
= Version 9.2  =
         * Released on 14th September 2015: Update to work with OS Property 2.9.1
= Version 9.1  =
         * Released on 22th August 2015: Update to work with OS Property 2.9.0
= Version 9.1 =
         * Released on 29th July 2015: Update to work with OS Property 2.8.4
= Version 9.0 =
         * Released on 7th July 2015: Update to work with OS Property 2.8.3
= Version 8.0 =
         * Released on 20th June 2015: Update to work with OS Property 2.8.2
= Version 7.0 =
         * Released on 15th April 2015
= Version 6.0 =
         * Released on 16th March 2015
= Version 2.0 =
         * Released on 29th August 2014
= Version 1.0 =
         * Initial Release